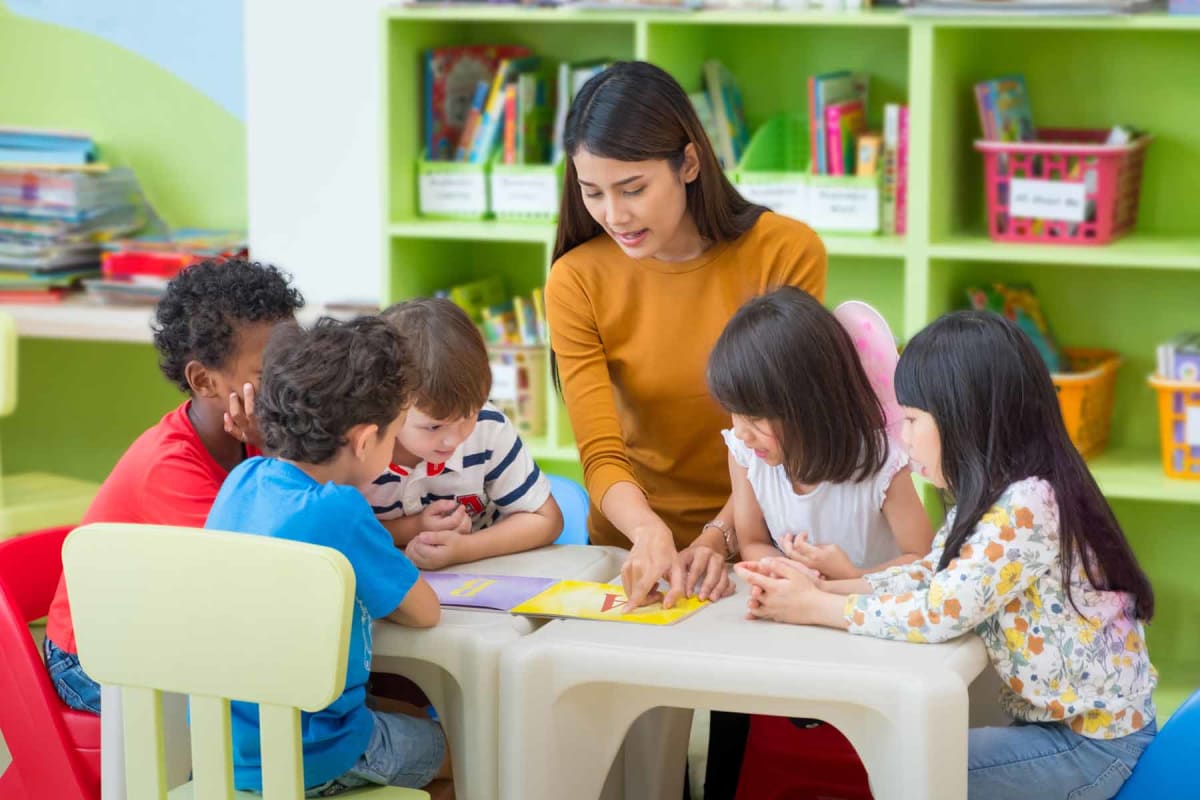 How much does kindergarten cost?
How much does kindergarten cost?
$0
average half-day tuition cost per year (public)
$1,000 – $4,500
average full-day tuition cost per year (public)
$10,000 – $35,000
average tuition cost per year (private)
---
Get free estimates for your project or view our cost guide below:
$0
average half-day tuition cost per year (public)
$1,000 – $4,500
average full-day tuition cost per year (public)
$10,000 – $35,000
average tuition cost per year (private)
---
Get free estimates for your project or view our cost guide below:
Fact-checked by
Tom Grupa
Kindergarten cost
Public kindergarten costs $1,000 to $4,500 per year for full-day enrollment or is free in some states. Half-day kindergarten is free in most states. Private kindergarten tuition fees are $10,000 to $35,000 per year. Higher kindergarten prices apply for transportation, lunch, and extended-hours care.
Kindergarten cost

| Kindergarten program type | Monthly cost* | Yearly tuition |
| --- | --- | --- |
| Public kindergarten half day | $0 | $0 |
| Public kindergarten full day (free in some states) | $100 – $450 | $1,000 – $4,500 |
| Private kindergarten | $1,000 – $3,500 | $10,000 – $35,000 |
*For 10 months.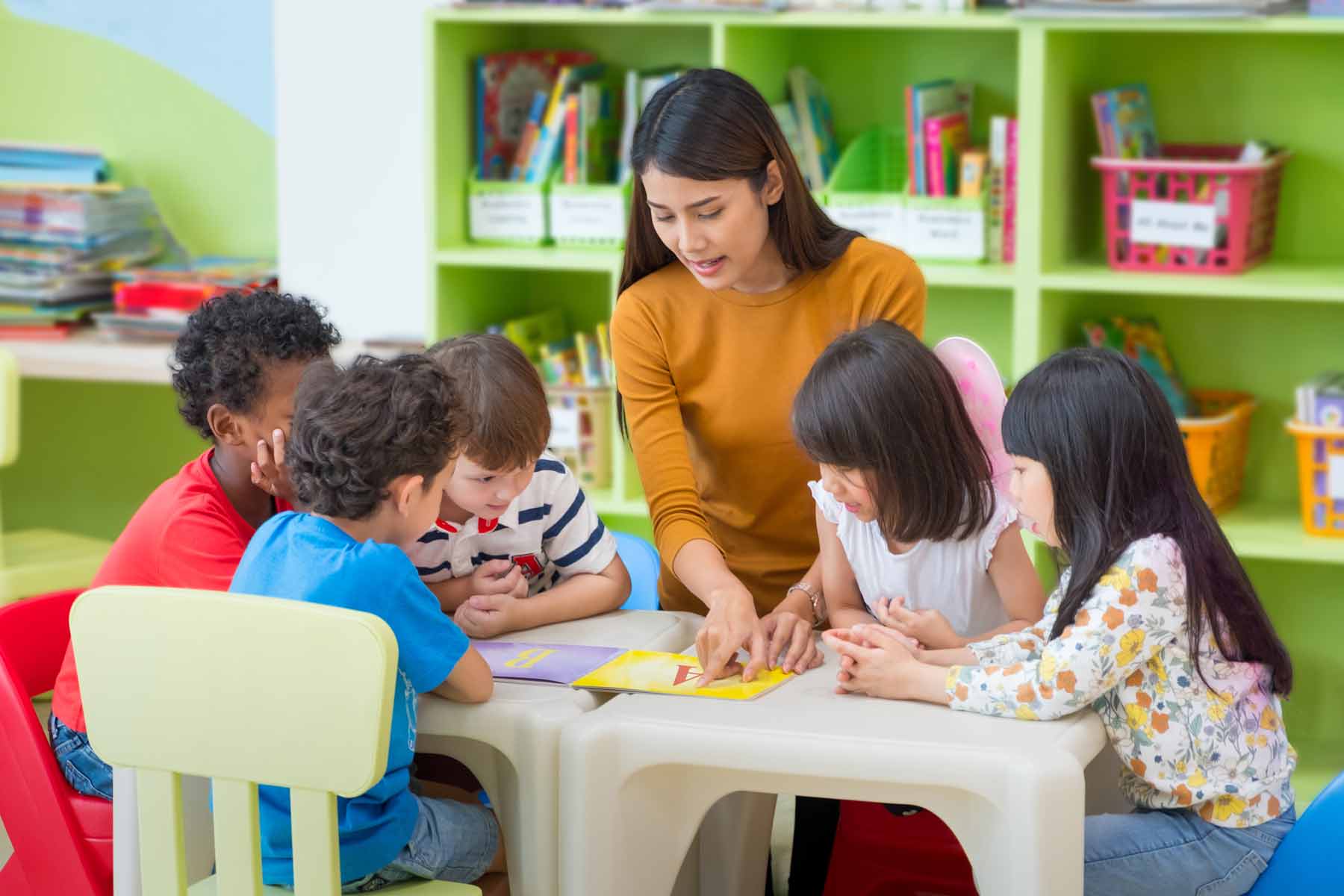 Get free estimates from preschools near you.
Public kindergarten cost
Public schools offer free half-day kindergarten in most states. However, public kindergarten costs $1,000 to $4,500 annually for non-residents or for full-day kindergarten options in some states. Federal funding is available for families who need financial aid to help cover tuition costs.
Private kindergarten cost
Private kindergarten costs $10,000 to $35,000 annually or up to $60,000yearly for the most exclusive schools. Catholic private kindergarten is typically the cheapest at $3,000 to $8,000 annually. Total tuition costs depend on the location, student-teacher ratios, unique courses offered, and enrollment numbers.
Additional kindergarten tuition fees
Extra kindergarten tuition fees not covered by the enrollment payment include:
Get free estimates from preschools near you.
Public school lunch –Public school meals cost $2 to $3 each or are free in some places. Free or discounted meals are available in most schools for low-income families.

Private school lunch – Most private schools offer free hot meals as part of tuition or charge $6 to $10 per lunch depending on the food selection.

Public school transportation ­– Public school buses are free in some cities or cost $100 to $400 annually depending on local school policies.

Private school transportation –Bus service to a private school costs $500 to $3,000 annually depending on the distance and discounts for multiple children in the same family. Not all independent schools provide bus service.

Before and after school care costs $140 to $400 per month for public schools and $200 to $800 per month for private schools.

New family fee –Private schools typically charge a one-time fee of $500 to $2,000 when enrolling the first child from a family. This non-refundable fee sometimes includes tuition refund insurance, or this insurance can be a separate extra charge.

Discounts –Tuition reductions are available from some schools for enrolling siblings, upfront payments made early, family of the faculty, and those from low-income households.
Kindergarten FAQs
Is kindergarten mandatory?
Kindergarten is mandatory in 19 states and Washington, D.C. while other states offer exceptions to this requirement. If a child passes academic readiness screening, then some districts allow them to skip kindergarten and go right into first grade.The following states require children to attend kindergarten:
Arkansas

Connecticut

Delaware

Hawaii

Louisiana

Maryland

Nebraska

Nevada

New Mexico

Ohio

Oklahoma (half-day minimum)

Pennsylvania

Rhode Island

South Carolina

South Dakota

Tennessee

Virginia

Washington D.C.

West Virginia

Wisconsin
What do you learn in kindergarten?
In kindergarten, children learn all or most of the following:
Alphabet – Identify the letters of the alphabet.

Reading – Learn short words that are easy to sound out.

Writing – Print lower- and upper-case letters, short words, and their name.

Numbers –Understand numbers 1 to 20 and basic counting.

Basic addition & subtraction –Add or remove objects from a set.

Time –Determine the time of day and the seasons.

Shapes – Learn the names of basic shapes like a circle, square, rectangle, etc.

Socialization skills – Make friends, resolve conflict, work in a team, and follow rules.

Physical activities – Learn games that develop basic motor skills.

Healthy habits – Review good personal hygiene practices.
At what age do kids start kindergarten?
Most states require kids to start kindergarten when they turn 5 years old on or before September 1st.
The table below shows states with different admission-age requirements.
Kindergarten-entrance cutoff dates by state
Must turn 5 by this date
State
January
July 31

Hawaii
Kentucky
Missouri
North Dakota

August 1

Arkansas
Indiana
Kentucky

August 15
August 31

Arizona
Delaware
Kansas
North Carolina
Washington
West Virginia

September 10
September 15
September 30

D.C.
Louisiana
Nebraska
Nevada
Virginia

October 1
October 15
*All unlisted states require kids to turn 5 on or before September 1st.
How long is kindergarten?
Kindergarten lasts for 1 school year on average in half or full-day sessions, and some states allow up to 2 years of kindergarten. Local school districts decide the school schedule and programs to offer.
Half-day programs last 2.5 to 4.0 hours daily while full-day programs are 5.0 to 6.5 hours long.

Most states have kindergarten courses for 160 to 180 days per year.
Tips for finding a kindergarten
When searching for the best kindergarten near you, be sure to:
Ask if all the teachers have college degrees and teaching licenses.

Visit all the local public and private kindergarten options to compare them.

Check if you qualify for free tuition or reduced enrollment fees.

Read online reviews at TrustedCare.com and Google.

Ask other parents and former students about their experiences at the school.

Request copies of all enrollment forms, school policies, and curriculums.

Keep copies of all payment schedules and the refund terms and conditions.
Questions to ask
What is the average class size?

How will my child be tested?

What is the schedule for a typical day?

Do you have programs for gifted children or those with learning difficulties?

What will my child learn?

Is additional tutoring available?

How much time is there for recess or physical education?

What kinds of homework do you assign?

How often do teachers communicate with parents?

Does the school offer a bus service?

Can you show me the school supplies list?

Is a school nurse available in the building?

How are discipline issues handled?

What are the school's safety procedures?

Are lunch or any snacks offered, and what do they cost?

Can I take a tour of the school?