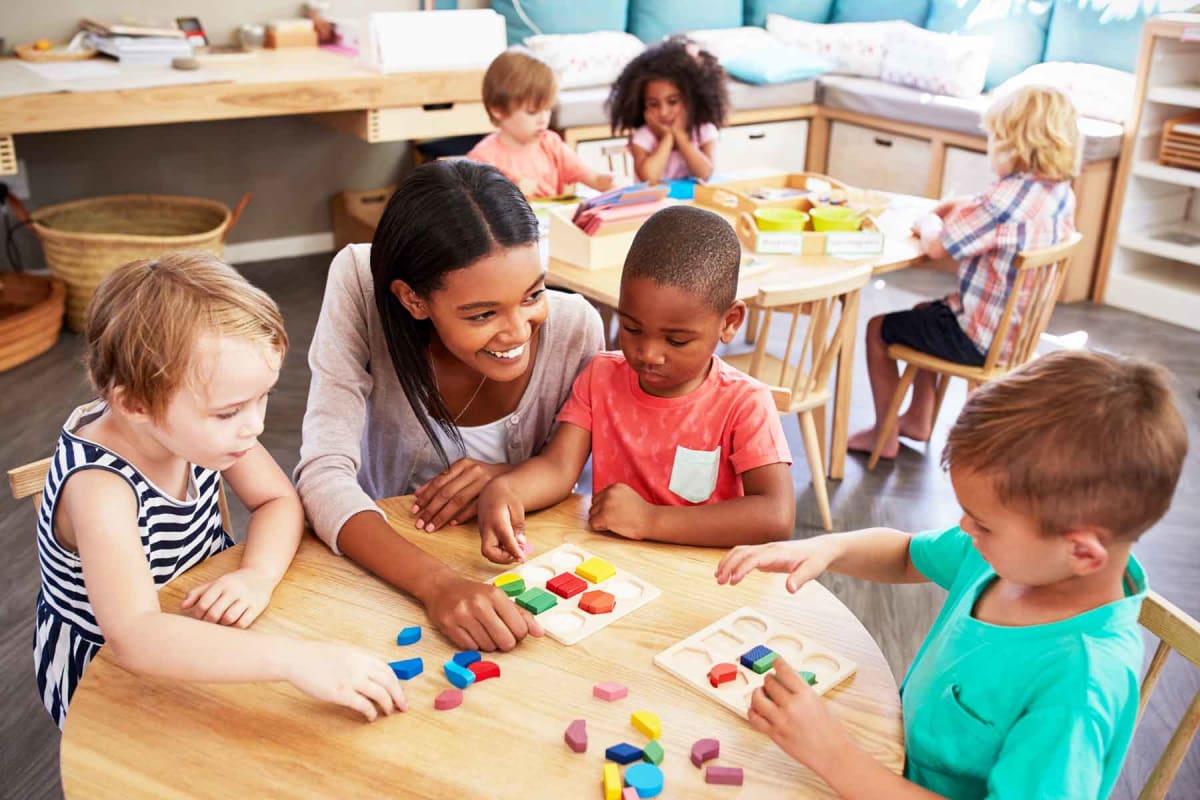 How much does preschool cost?
How much does preschool cost?
$4,000 – $13,000
yearly tuition (Sept – June)
---
Get free estimates for your project or view our cost guide below:
$400 – $1,300
per month
$4,000 – $13,000
yearly tuition (Sept – June)
---
Get free estimates for your project or view our cost guide below: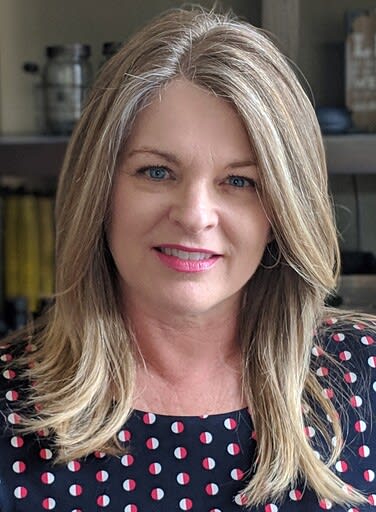 Fact-checked by
Tom Grupa
Average preschool cost
Private preschool costs $400 to $1,300 per month or $4,000 to $13,000 per year. Publicly funded preschools are free. Montessori preschool programs cost $750 to $1,300 per month. Preschool tuition includes full or half-day programs offered 2, 3, or 5 days per week.
Average preschool costs by type

| Type | Average monthly cost | Average yearly tuition (Sept – June) |
| --- | --- | --- |
| Public preschool | Free | Free |
| Private preschool | $400 – $1,300 | $4,000 – $13,000 |
| Montessori preschool | $750 – $1,300 | $7,500 – $13,000 |
| Parent-run co-op | $50 – $400 | $500 – $4,000 |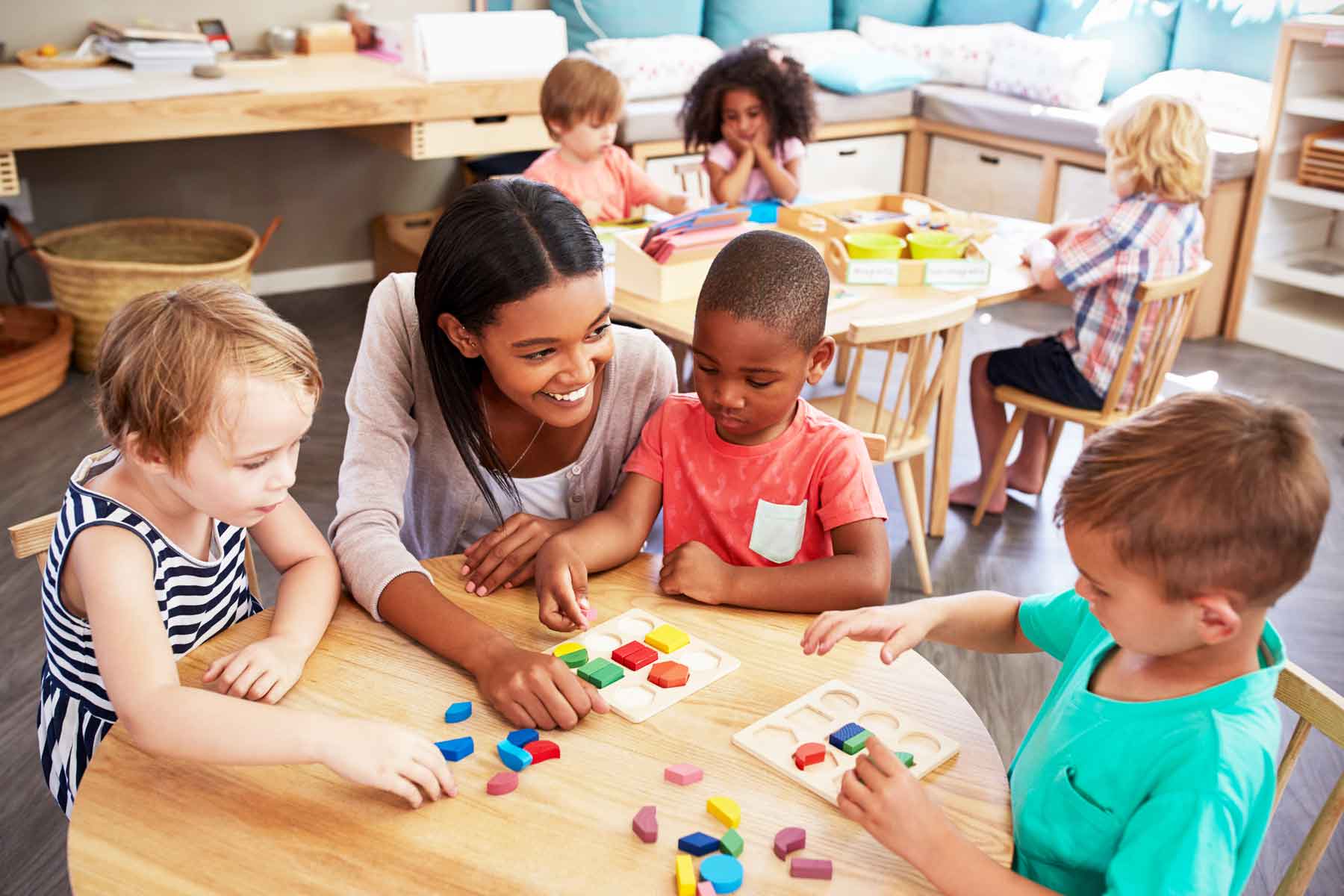 Public preschool cost
Public preschool programs are free to parents but are not available in every state. These government programs are intended to make early education accessible to low-income families.
Private preschool tuition
Private preschools cost $400 to $1,300 per month or $4,000 to $13,000 per school year running from September to June. Preschools for 3- to 5-year-olds focus on early learning to prepare children for formal schooling.
Montessori preschool prices
Montessori preschools cost $750 to $1,300 per month or $7,500 to $13,000 per school year. Montessori centers use a child-centered method of education, with an emphasis on hands-on independent learning and mixed age groups to promote peer-to-peer learning.
Parent-run co-op preschool cost
Parent-run preschool co-ops cost $50 to $400 per month or $500 to $4,000 per school year. A parent cooperative is a group of parents that hire a trained preschool teacher to educate their young children. Parents work together to run the program and take turns assisting in the classroom.
Half-day vs. full-day preschool tuition rates
Preschool tuition per month

| Type | Half-day rates (3-5 hours) | Full-day rates (6+ hours) |
| --- | --- | --- |
| 2 day per week | $170 – $470 per month | $260 – $700 per month |
| 3 days per week | $220 – $700 per month | $300 – $1,100 per month |
| 5 days per week | $375 – $1,000 per month | $500 – $1,300 per month |
Pre-k cost vs. preschool
Pre-kindergarten is considered a preschool program with similar costs. Pre-k is designed for students aged 4 to 5 years old to prepare for kindergarten the following year. Many states offer free public pre-k programs to low-income families, while a few states offer universal pre-k to everyone.
Public school kindergarten costs $0 to $500 per month, while private kindergarten costs $300 to $3,400 per month.
Is preschool cheaper than daycare?
Daycare costs $500 to $1,500 per month for care from around 7am to 6pm for children starting as young as 6 weeks of age. Preschool is priced similarly to daycare, but full-day preschool programs may not cover enough hours to accommodate working parents.
After-school care programs cost $150 to $500 per month to extend care before and after preschool hours. Other alternatives include: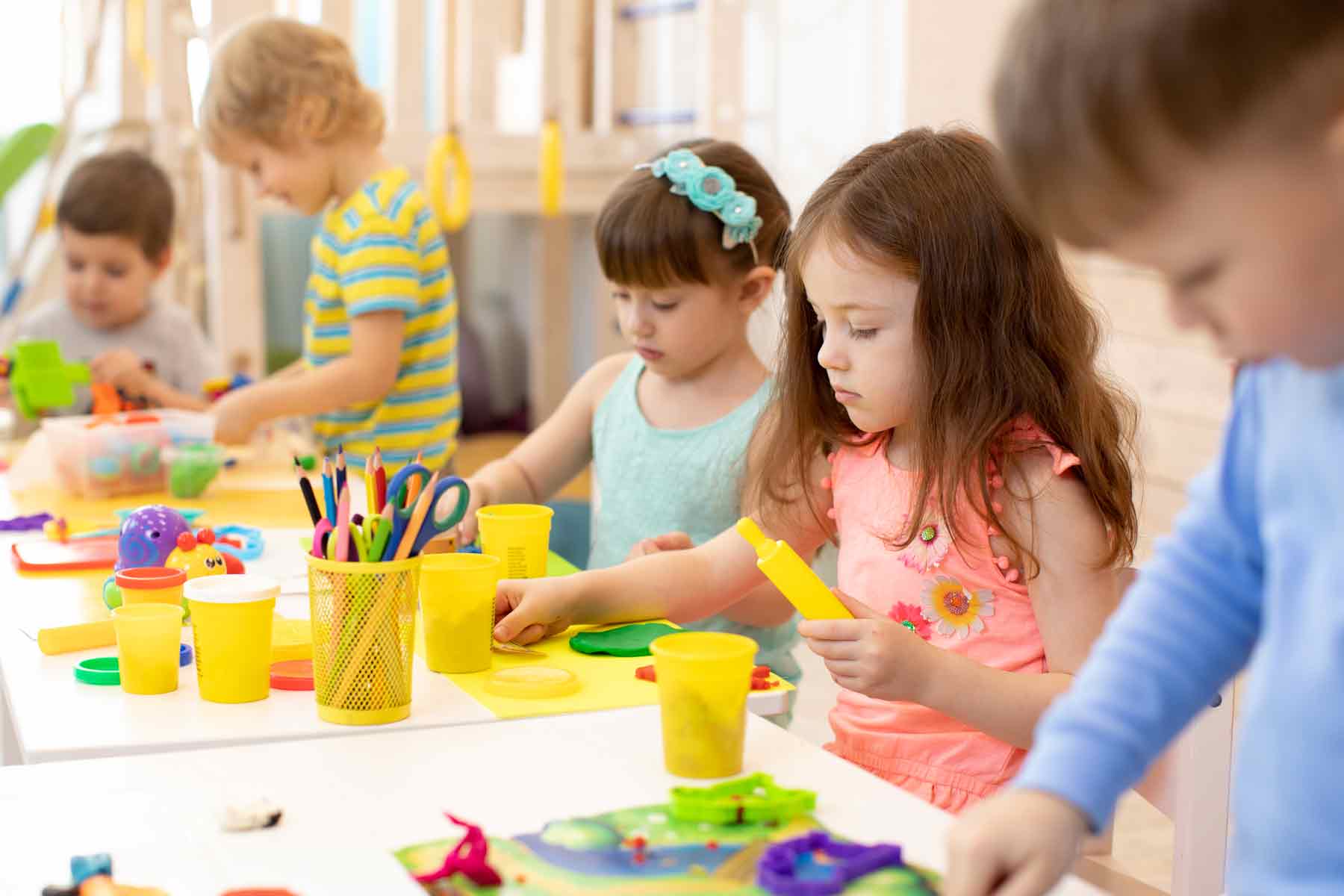 Do you have to pay for preschool if you can't afford it?
Parents that can't afford preschool may not have to pay for it. Free preschool programs are available for eligible families in many states via government-funded programs or vouchers.
Preschool cost factors & fees
The following factors affect the cost of preschool:
Public vs. private – State funded public school programs are available at low to now cost, while private preschools charge higher tuition rates.

Full time vs. part time – Full-time programs have higher tuition but offer longer hours for working parents.

Payment plan – Paying tuition in full is often cheaper than spreading payments over the year.

Discounts:

Sliding-scale fees – Non-profit, church, and YMCA programs may offer rates based on family income.

Military discount – Military service members may be offered a tuition reduction.

Pre-payment discount – Some programs offer up to 5% off to pay the annual tuition in one lump sum.

Absence and closures – Most programs charge full fees when children are out for illness but may pro-rate holiday or vacation weeks.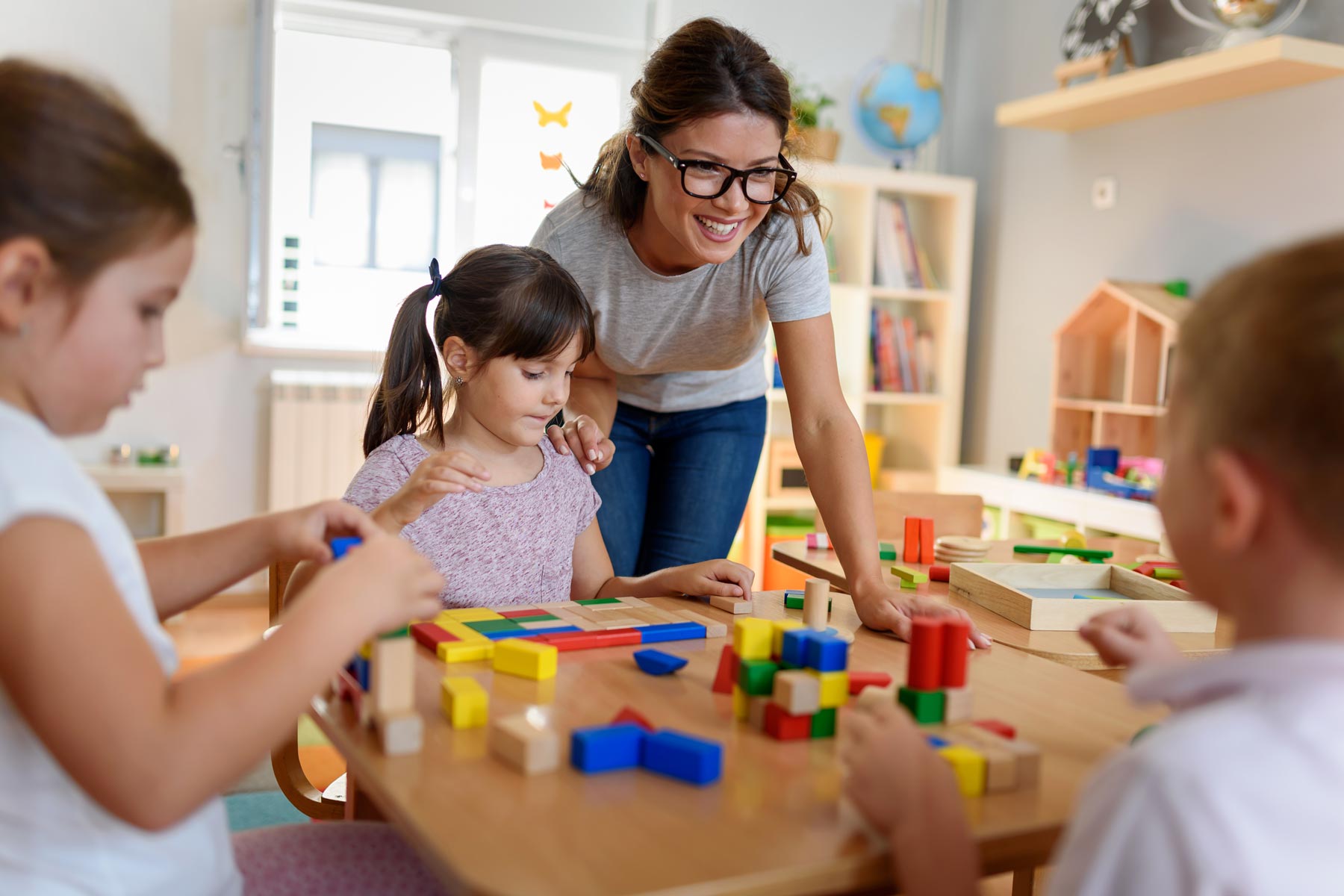 Additional preschool fees
Most preschools charge the following fees in addition to tuition:
Application/enrollment fees – Most programs charge $50 to $125 for application or enrollment fees for new and returning students. High-demand programs often charge a deposit to join the waitlist.

Activity/supply fees – Many programs charge an annual $50 to $200 material fee to cover materials like crafts and school supplies, sports equipment, and field trips.

Penalty fees:

Late pickup fees – $1 to $2 per minute when late to pick up the student.

Late payment fees – $5 to $20 per day when tuition is not paid on time.

Returned check fees – $25 to $30 when the tuition check is returned for non-sufficient funds.
Is preschool worth the cost?
Yes, preschool is worth the cost to prepare your child for kindergarten and elementary-school success. Research shows that children who attend preschool – especially pre-K programs – have more self-control and perform better academically in later grades.
Preschool FAQs
What age do kids start preschool?
The average starting age for preschool is 3 to 4 years old. Most programs require preschoolers to be fully potty-trained and be able to follow simple instructions.
What do kids learn in preschool?
In addition to early reading and writing skills, kids learn important social and behavioral skills in preschool like manners, sharing, and working together.
What time does preschool start and end?
Preschool hours vary with each program. Full-day preschools last 6 to 8 hours and half-day programs typically last 3 to 5 hours. Working parents may require programs with longer hours to cover their schedules.
Is preschool tax deductible?
Preschool costs qualify for the Child and Dependent Care tax credit for parents who are working or looking for work. The credit is limited to a maximum of $3,000 for one child or $6,000 for two or more children.
Tips for finding and hiring a preschool
When searching for a preschool, be sure to:
Ask for referrals from trusted friends and family.

Look for licensed preschools with highly qualified teachers and low teacher turn-over.

Check their reviews on TrustedCare and Google.

Tour locations in person to evaluate the indoor and outdoor spaces. Make sure the spaces are clean, safe, and welcoming.

Confirm the class sizes and teacher-child ratios.

Ask about the curriculum and daily schedule.

Make sure the curriculum is enriching, hands-on, and age appropriate, with plenty of outdoor play and exposure to nature.

Request a list of parents whose children have attended. Ask the parents what they like and dislike about the school.

Visit the school with your child and see their reaction.

Get on the waiting list as soon as possible.
Questions to ask
Is your program licensed and accredited?

Are your preschool teachers credentialed?

Are your teachers CPR/First aid trained?

What is your class size and teacher-student ratio?

What are your daily hours and rates?

What is the preschool's education philosophy?

How do you handle disciplinary issues?

How much time do children spend in free-play and outside?

What style curriculum do you use?

Are meals and snacks included?

What is the average teacher tenure?

Is the program more of a daycare or a preschool? Will my child be ready for kindergarten once graduated?